It's no surprise Robyn Greene Arrington has had an incredible career in the entertainment industry. The Bronx native is a force to be reckoned with. A well respected, director, writer and producer, Arrington presently serves as the Executive in charge of producing several of TV-One's highly successful docu-series: Life After, Save My Son's and the popular networks latest hit, Celebrity Crime Files.
Last week, I had an opportunity to chat via phone candidly with the smart and talented Robyn, about her experience as a women of color in the entertainment industry and, the wide range of programming on TV-One, a network which targets a slightly more mature African American audience in comparison to BET.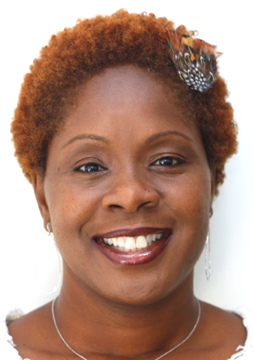 TCV: As a woman of color, how would you describe the experience of getting your foot in the door for big networks besides BET and TV One?
RGA: I can't say that I had difficulty getting into either of those networks.  I worked at HBO for a very long time, as well as Lifetime and A&E.  I did the work, and it got me noticed and kept me going.  I built relationships, I networked well, and my work spoke for itself.  I can't say that I had difficulty along my career; I just did the steps and moved up.
TCV: In your opinion, how has the development of African American television affected the way African Americans perceive media?
RGA: I definitely think that BET made the first big statement in being the first black network to come out and try to put images of us out there.  When TV One came along, the goal was to offer more images of us that BET was not giving.  They had a younger demographic, and we were going for the 25 to 54 year-olds.  It is for people who have graduated from BET, who maybe aren't into music as much and have moved on in their life.  These people have possibly gotten married, bought a house, so they wanted a program that was a little bit more mature.  It's an evolution.  African Americans are very savvy viewers.  They watch mainstream programming, so it's not like we can just make up anything and present it to them.  They want it to be fresh storytelling and quality production.  As a network, we are able to come into our own and present programming that is at the next level.  I think we have been very successful at showing people being real.
 TCV: How do you feel about the fact that many people are saying America is being "dumbed down" by modern television?  Do you have any suggestions about how the industry can get back on track?
RGA: I think there's everything out there.  I definitely think there's programming out there that doesn't stimulate the brain so well.  I don't want to judge because I think there's different tastes for different things, but I think what has happened along the way is that a group of folks that want a different type of programming are not getting that.  I think that TV One is trying to fill that need.  People want to think.  I think that we need to offer viewers entertainment, but entertainment with some value and something with life-changing purposes.
TCV: On the TV One website, there are links ranging from college to pop culture.  How does the network find a balance between pop culture and reality, and how would you say that viewers have reacted to the wide range of programming offered on TV One?
RGA: I think that we have many meetings which are really good.  We have a whole green-lighting process, and everyone from all the different departments weigh in.  Everything is taken into consideration.  There's a programming vision that we are trying to shape and are starting to really own.  I think the viewers are really responding positively.  The traffic on our website is evidence of that, as well as the fact that we've trended.  One of the things I love about R&B Divas is that all the other shows had a group of women put together because they had some sort of affiliation with someone else.  These women were put together because they had a talent in their own right.  They had an organic reason to be together that was real, and they could produce something beyond being affiliated with another person's success.  We're proud of that, and we think the viewers are responding to that because it is authentic.  We show people in a real light, and you get to see celebrities as they really are as opposed to their image.  I think that viewers want that.
TCV: How do you think the younger generation will be affected by the new series Celebrity Crime Files?
RGA: There's some stories that I knew like Marvin Gaye, but I think younger folks won't know that story.  That story has been through generations.  However, there are other stories like Jam Master Jay who's classic in the hip-hop world, and LaLa Brown who was an up-and-coming R&B singer.  I think young people will like the mix in the series of the historical celebrities, or older celebrities, as well as the more recent celebrities.  We also use recreations in the show so that young people will get to see a situation unfold.  The goal is to keep their full attention.
TCV: Many children and adults look up to celebrities and aspire to become famous.  Do you think Celebrity Crime Files will be an eye-opener for those individuals?  What is the goal of the show?
RGA: I think it's set out to be informative.  The hope is that it wouldn't squash anyone's dreams that they're aspiring to achieve, or to change someone's opinion about celebrities.  I think the hope is that they see real people dealing with real problems, and it can serve as a warning.  It gives viewers something to think about regarding choices.  It's all about choices.  Whether you turn on a show or not is a choice.  How celebrities live their life and what they do with their fame, how they handle their success and the people they surround themselves with will hopefully cause viewers to walk away with a better idea of how to be engaged in a situation.  I think part of the problem is that we judge folks.  We often judge celebrities, and we don't see them as human beings, so we just see them as celebrities.
TCV: How did you come up with the current subjects of Celebrity Crime Files: Ray Carruth, LaLa Brown, Marvin Gaye and Jam Master Jay etc?
RGA: A lot of brain storming internally.  We do outreach to our colleagues that are not in programming.  From the CEO down we all weighed in.  We put a selection of names together for the production company, and then they go out and see what's feasible based on who's available.  We choose the subjects based on who is willing to speak with us and which stories are the most engaging.
The Chocolate Voice would like to give a special thank-you to the talented Robyn Arrington Green for taking time out to interview. Be sure to watch Celebrity Crime Files on TV-One: Monday 10/9c, http://tvone.tv/