Women's History Month is a time to celebrate the achievements and contributions of women throughout history, and in the equestrian world, Black women are making a significant impact. Here are five Black women equestrians to celebrate:
---
Based in San Diego, California, Anna Buffini is a 28-year-old equestrian who started out competing in gymnastics at the age of nine. Buffini stopped gymnastics because of the negative environment and her body started to break on her. After winning state championships in that sport, it gave her a taste of winning and she turned her attention to dressage and has since won the 2014 AGCO/USEF Young Rider Dressage National Championship. Buffini is a perfectionist and thrives on the validation that comes with nailing a routine. She and her horse Diva, earned a coveted ticket to the World Cup™ Final in Omaha, NE, next month. AGDF 2023, which hosts seven weeks of CDI competition over three months, runs through April 2, 2023.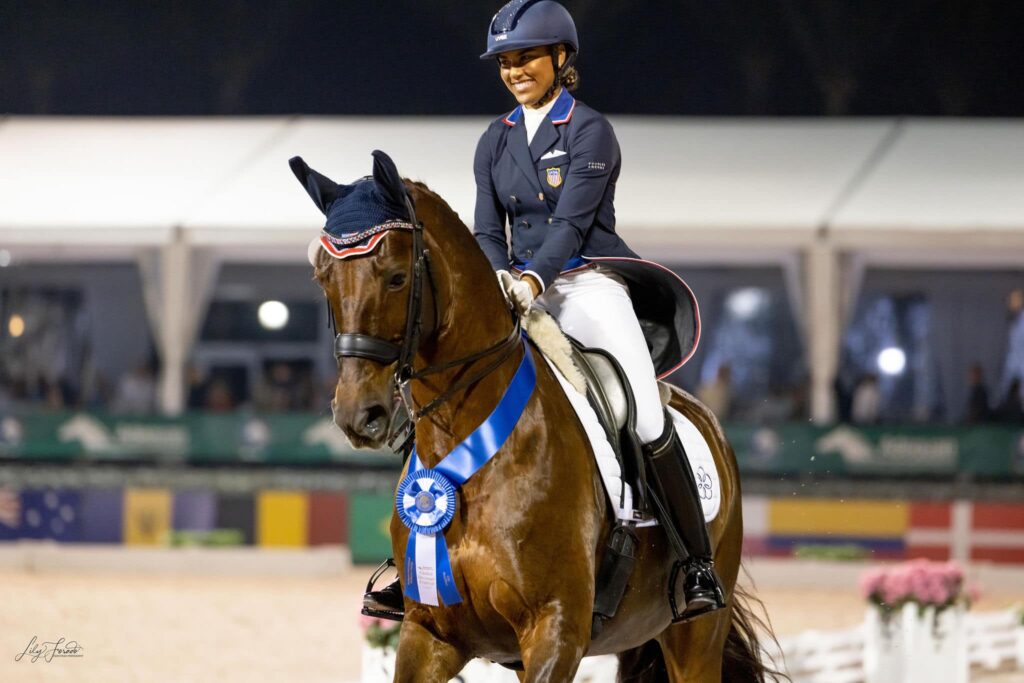 ---
2. Kaylawna Smith-Cook is an upper-level event rider in Temecula, California, who has competed in Young Rider Championships for both eventing and dressage. She has since moved up to the Advanced level with Passepartout, a 12-year-old German Sporthorse owned in partnership with Mark and Gretchen Cook. Kaylawna is also working alongside her mother, Tamie Smith, to promote the sport of Eventing through their junior riding program, Next Level Eventing Riding Academy.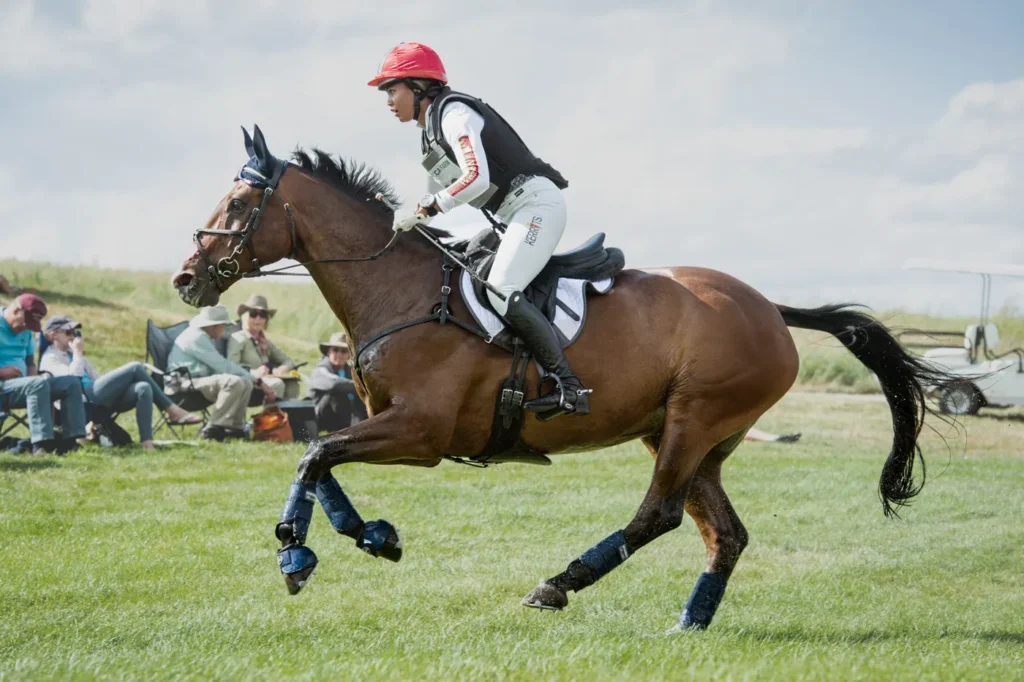 ---
3. Seventeen-year-old Zoie Brogdon of Los Angeles, is a champion equestrian in the English jumper arena. Her start in riding came after her mom signed her up for riding camp at age 9. She rides with Compton Jr. Equestrians (formerly Compton Jr. Posse). Her accomplishments include winning the 2021 United States Hunter Jumper Association (USHJA) Zone 10 Horse of the Year Award, Individual Gold in the 2021 USHJA Zone 9 and 10 Team Jumper Championships, and Reserve Champion in the 2021 National Championships. Zoie is also an accomplished artist and has appeared in Beyonce's "Lemonade" video.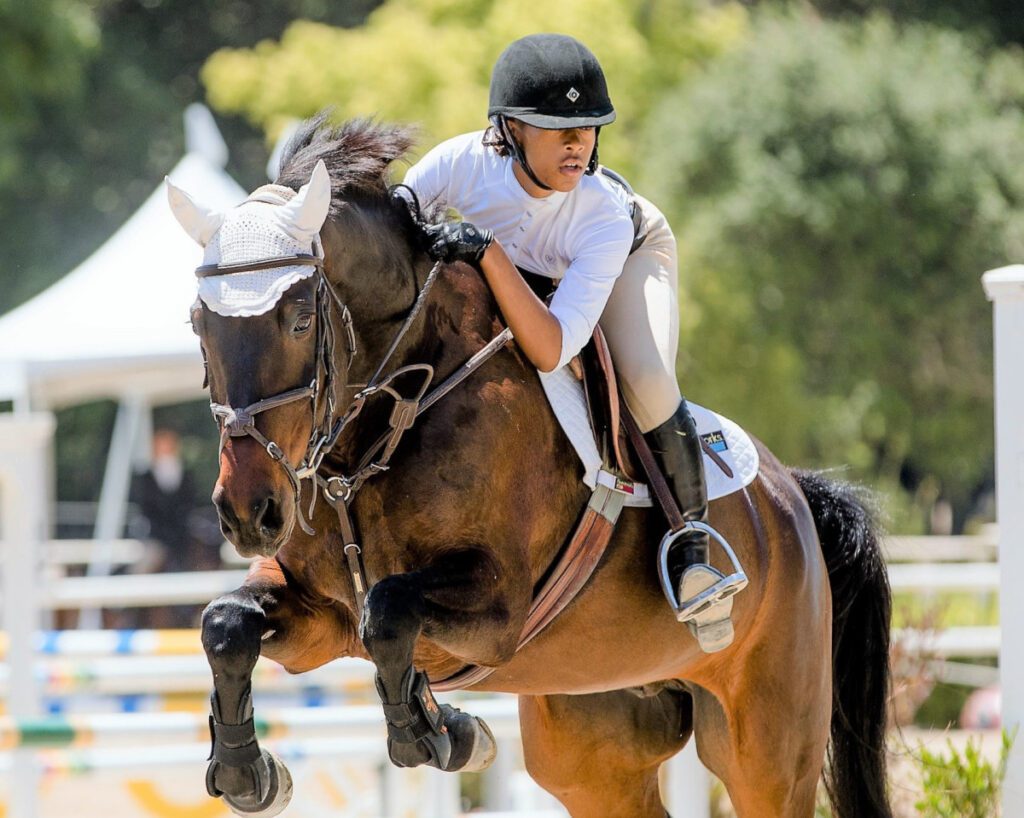 ---
4. Mavis Spencer is a nationally ranked equestrian who achieved fame for her meteoric rise in Grand Prix show jumping. Her parents, Emmy-award winning actress Alfre Woodard and writer/producer Roderick Spencer, knew from an early age that their daughter was passionate about riding. Mavis has since pursued her equestrian career even if it meant giving up Hollywood movie offers that followed her stint as Miss Golden Globe in 2010. She is now combining her palpable smarts and people skills to run the U.S. division of Neil Jones Equestrian as well as sell horses and train clients through her own company, Gallop Apace, LLC based in Wellington, Florida.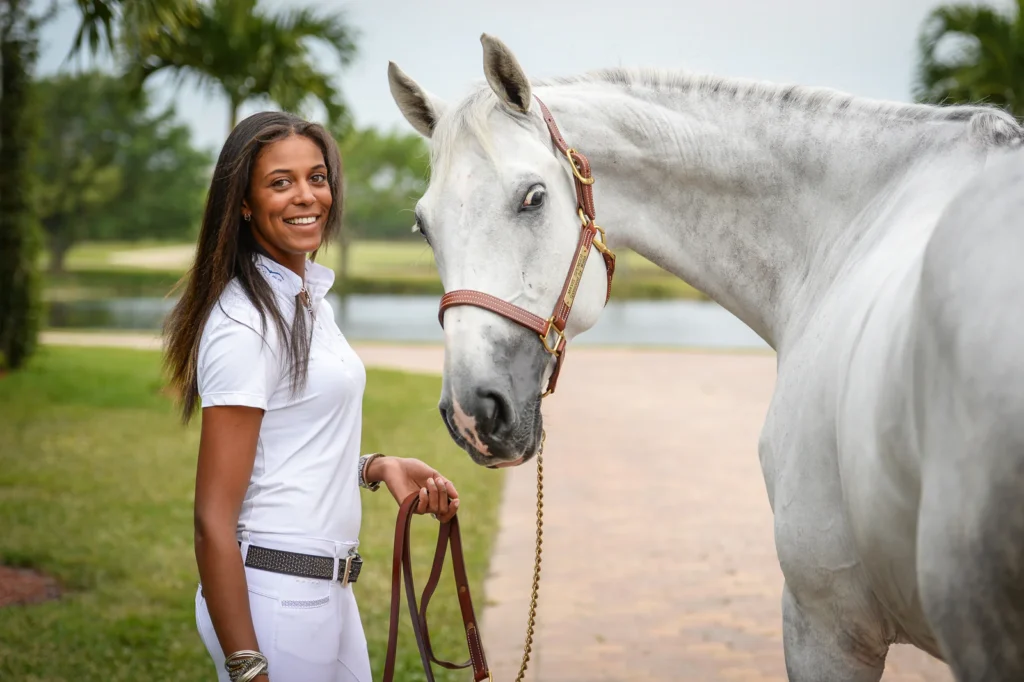 ---
5. Brianna Noble is a Bay Area-based equestrian and activist who gained national attention for participating in a Black Lives Matter protest on horseback in Oakland. She is the founder of the Humble Project, a non-profit organization that provides free equestrian therapy and horseback riding lessons to underprivileged communities. Noble aims to make horseback riding more accessible to people of color and has inspired a new generation of Black equestrians to take up the sport.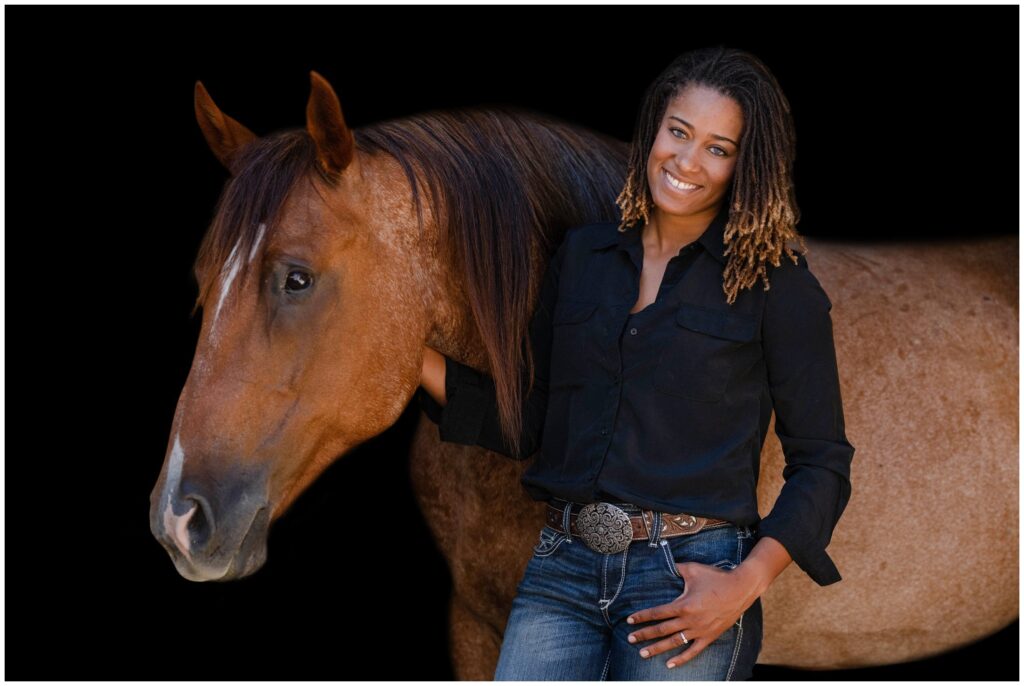 These women are making a significant impact in the equestrian world and beyond, and we proudly celebrate their achievements during Women's History Month.
Outstanding ladies! Chocolate Girls are LIT!