This past Friday, May 24, organizational psychologist Dr. Alisha Wilkins, who's also THE Governor appointed commissioner to the  California Commission on the Status of Women and Girls, celebrated a huge milestone as she was honored during the hooding ceremony at Alliant International University in San Diego, CA.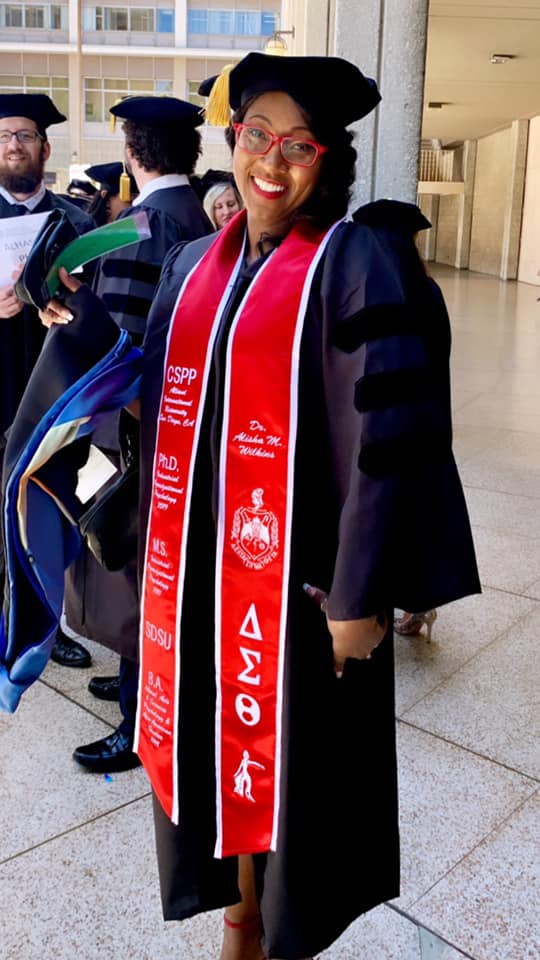 Recognized during the commencement under California School of Professional Psychology as Outstanding Student, Doctor of Philosophy in Industrial-Organizational Psychology, Wilkins has conducted extensive research on the challenges individuals experience developing psychological connections with each other when communicating almost exclusively through the use of technology.
Additionally, Wilkin's long list of accomplishments includes working on women issues for over fifteen years in her role as a state-appointed commissioner, where she serves as chair, continuing her dedication to advancing women through her work on pay equity and girls in STEM. BRAVO!
And more recently, Dr. Wilkins the entrepreneur, became the owner of the female-focused co-working space and business accelerator company based Hera Hub in Temecula, CA, in Riverside County.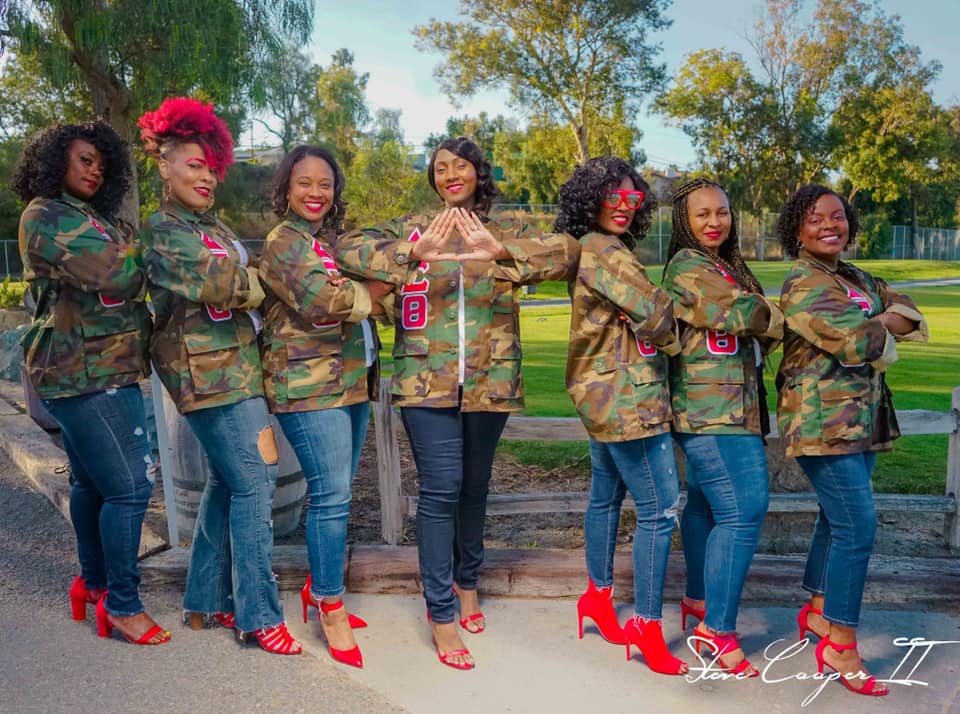 Celebrating right along with Wilkin's and her long list of extraordinary achievements, were her village of family and friends including her sorority Delta Sigma Theta Line sisters who came out to commemorate their sister/soror, followed by a Breakfast at Tiffany themed dinner party at a popular South Bay Golf Course hosted by her mother, Cynthia Almonor.  The requested attire was: Black dress and pearls, and the guess obliged by coming dressed to impress elegantly from head to toe.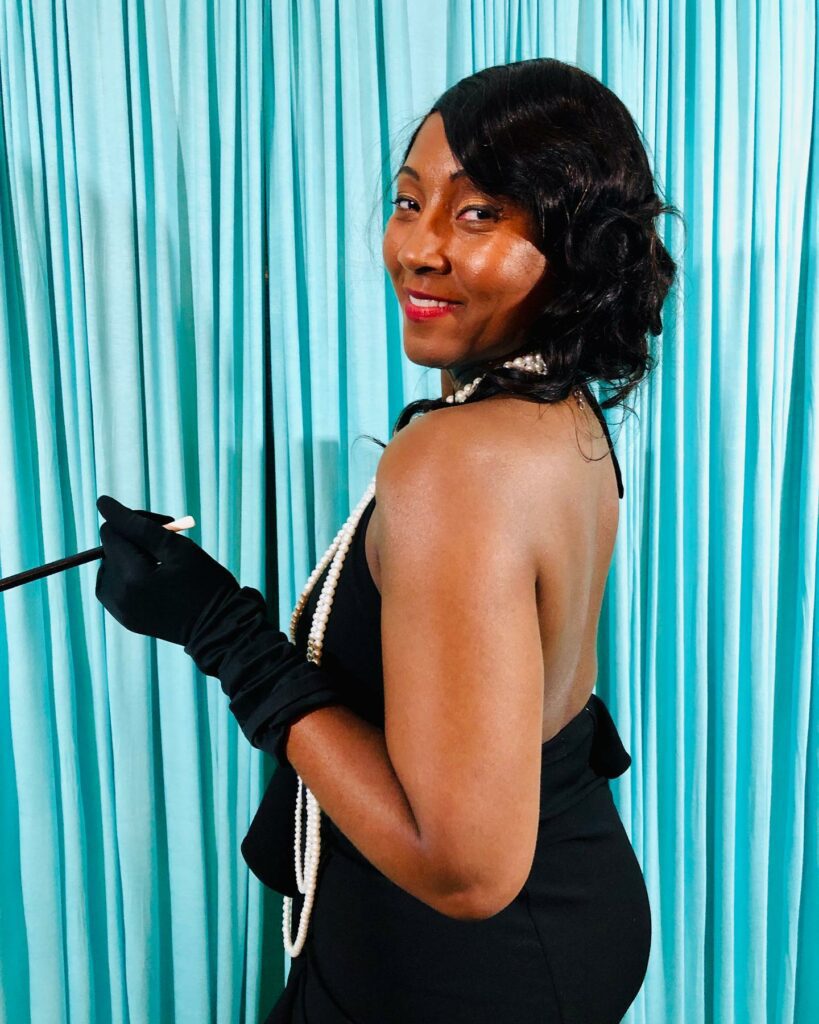 What makes Wilkin's accomplishments so remarkable, is her resilience. As a young wife and mother married at 19, and she's a Lupus Survivor. While her husband Royce was frequently deployed, she managed to hold down the household while her hubby of now 24 years was away and maintaining her studies. By the way, their son will soon graduate with his Bachelor's degree.
Dr. Wilkins is an excellent role model to her family and to her community. We salute you Dr. Alisha Wilkins, you are #BlackExcellence.