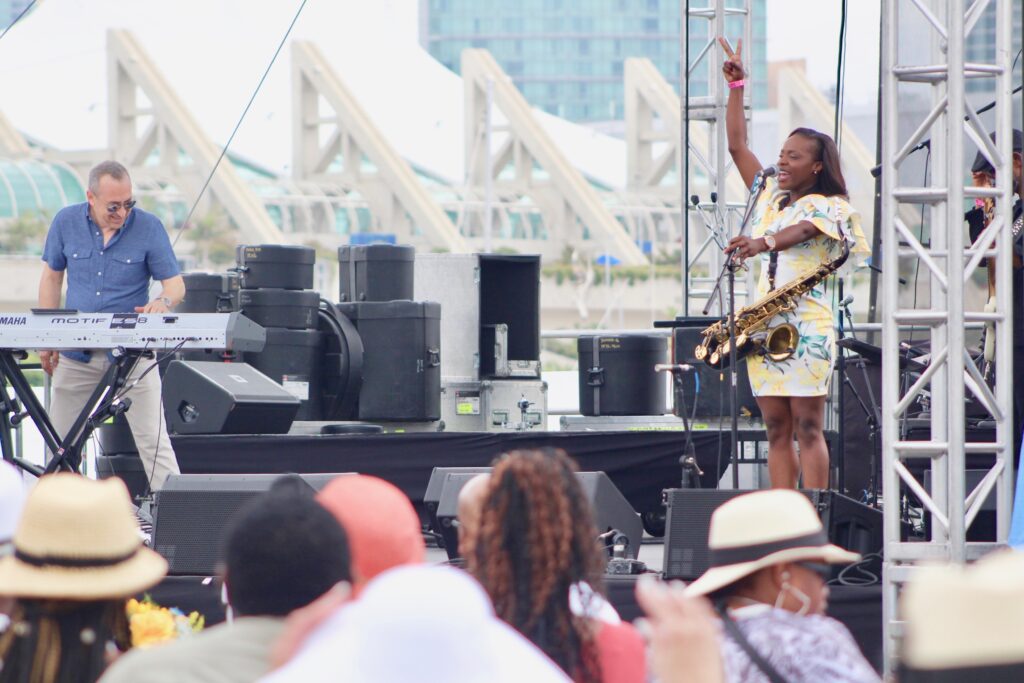 There's no denying that beautiful San Diego, is one of the best cities to host an outdoor music festival.  Especially when the location is at Embarcadero Marina Park North.
Surrounded by picturesque views of Coronado Island and bridge, stunning views of the waterfront, watching the sailboats drift away is the breathtaking venue where the third annual San Diego Smooth Jazz Festival was held the last weekend of June 2019.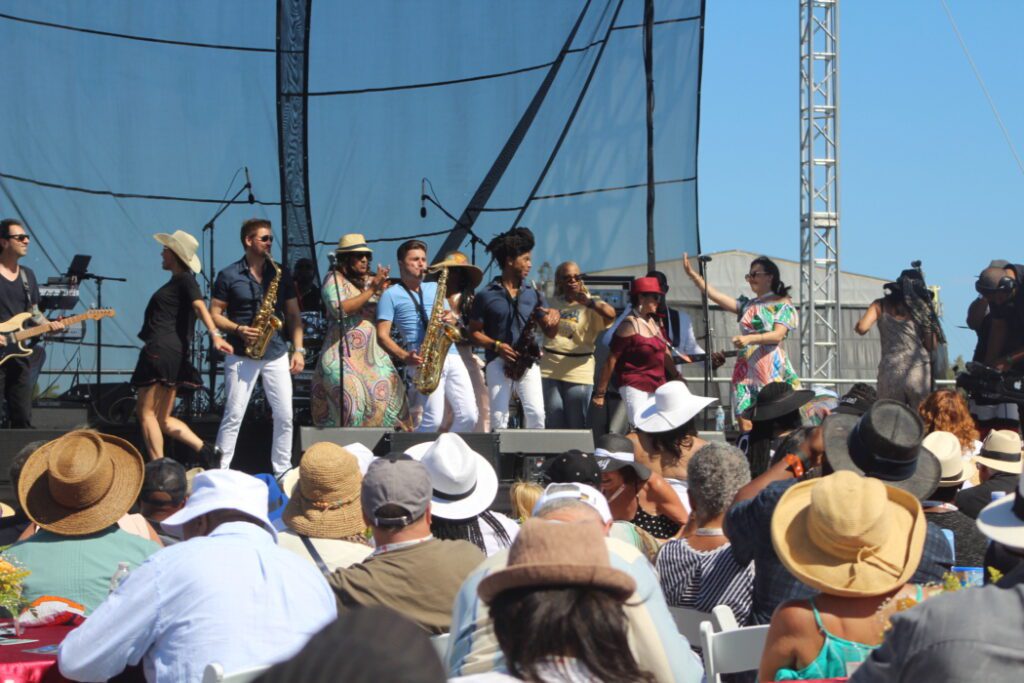 Presented by Rainbow Promotions, LLC and Payne Pest Management, the San Diego Smooth Jazz Festival has become an annual tradition for the last three years. Procuring the most revered smooth jazz and contemporary artists to America's finest city, the promoters accomplished what they set out to do which was to entertain close to 8,000 attendees.
Featured talent included—the striking and on point vocals of distinctive guitar player South African artist Jonathan Butler. English born Peter White, another talented guitarist who performed a set with Richard Elliot, DW3 and the West Coast Horns, all hit the on stage Saturday.
Performing on Sunday, was the extraordinarily talented acoustic guitarist Norman Brown, who's band included two of his daughters. Brown's distinguished style encompasses both contemporary and traditional jazz styles. On stage he cited Wes Montgomery as his idol.
Providing the sexy sounds of the sax— included fan favorite Eric Darius, who served as host for the weekend. The headliner for Saturday was the incomparable contemporary saxophonist Boney James. Known for his swagger and R&B style. James, in true form comes out daring the crowd not to have a good time.
Another favorite was the highly accomplished multiple award-winning Kirk Whalum, performing alongside Jonathan Butler. Whalum, a Memphis native's musical accomplishments has brought him 12 Grammy-nominations. He won his first Grammy (2011) for Best Gospel song featuring Lalah Hathaway.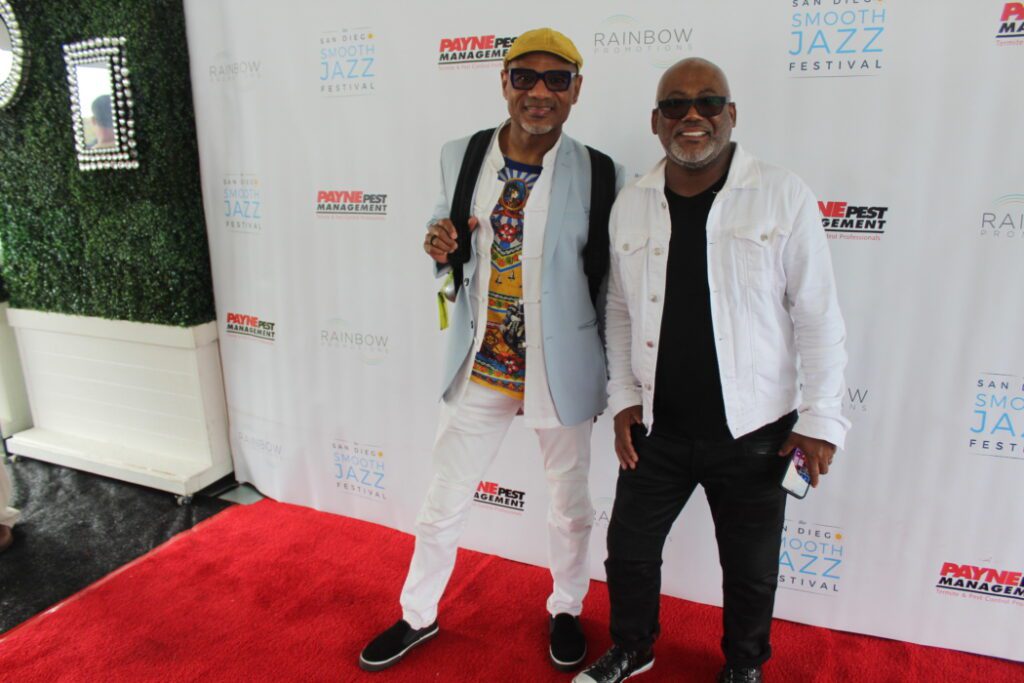 Also hitting the stage was up and coming new Smooth Jazz artist Jazmin Ghent, 2019 NAACP Award winner, outstanding Jazz Album ("The Story of Jazz") who performed alongside highly accomplished pianist/composer Brian Simpson.
First time San Diego Smooth Jazz Festival performer based out of Colorado, was extraordinarily talented saxophone player Tony Exum, Jr. Exum was the first act to perform on Saturday, and on Sunday hit the stage again performing back up to some of the other artists, including the trio of incredibly talented saxophonists, Sax to the Max featuring Michael Lington, Vincent Ingala & Paul Taylor, a soprano sax player also originating out of Colorado.
The live smooth jazz music festival provides attendees with a laid back atmosphere featuring sounds of their favorite award-winning artists whom most have followed for years and feel a personal connection to including four-time Grammy and NAACP Image Award nominee and Soul Train Award winner, Boney James. James closed out the concert on Saturday night, and not without playing two fan favorites: A cover from a huge Chaka Khan hit, "Sweet Thang," and his own "Ride," off of his eight album.
San Diego's very own Harpist Mariea Antoinette, came out swinging or stringing as we say, kicked off the show on Sunday, playing covers including—The Gap Bands, "Yearning for Your Love."
Needless to say, not one artist or sound this year disappointed.
Surrounded by the San Diego Harbor with sail boats floating by as the musicians play, delicious food, peach champagne flowing courtesy of Wilson Creek, kindred spirits mingling, what a great way to kick off summer of 2019 at The San Diego Smooth Jazz Fest. Needless to say, I doesn't get any smoother.
See you next year.