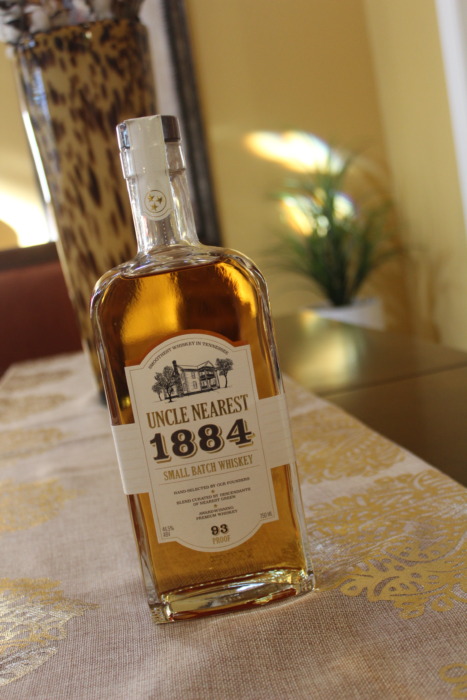 Shhhh, I'll let you in on a little secret. I don't drink brown liquor— Whiskey. But what's not a secret is that I support everything Black and Brown whenever possible. Although, I will use it in baking, especially desserts, or perhaps in a mimosa. Ahh, that's it, in a mimosa.  And, just to let you know, my palate tends to lean towards the more fruitier drinks. But, who knows, that could change in time.
I say all of this to share, that recently I received a very nice gift box in the mail that included a bottle of 1884 Uncle Nearest Small Batch Whiskey. Curiously, I did a little research and found out these facts about Uncle Nearest Whiskey.
As it turns out, an enslaved man out of Lynchburg Tennessee, Nathan "Nearest" Green, became Tennessee's premier master distiller who in fact taught others hence, whiskey legend, Jack Daniel how to make whiskey. Today, as we know it, Daniel went on to become one of the most famous whiskey makers in the world. As for Nearest, he was a skilled distiller, specializing in a process that gave his whiskey a unique smoothness, known as sugar maple charcoal filtering, called the Lincoln County process. It is believed by many whiskey and food historians to have been brought in by slaves, who were already using charcoal to filter their water and to purify foods in West Africa.
After learning that incredible piece of history, I called on a cousin who enjoys his brown liquor and spirits every now and then, to ask if he'd heard of, or had tried Uncle Nearest whiskey. His answer was this: "I almost choked because I was expecting a much more harsh taste. It was much smoother than I expected." I took that as a thumbs up.
Had it not been for entrepreneur, historian and author, Fawn Weaver, the daughter of Motown record producer, Frank Wilson, who traveled to Tennessee to interview Nearest Green for a book project, many of us may not have ever known this very important part of Black history.
Through research, Weaver was inspired to bring his legacy to light by purchasing a 270-acre farm in Lynchburg, Tennessee, the property where Nearest taught Jack Daniel how to still. Initially, she thought of honoring his story with a book or a film project but decided the best way to preserve his legacy was with a premiere bottle of Tennessee whiskey. With no background in distilling, she threw herself into the world of spirit-making, an industry mostly dominated by white males and a few major corporations. And, in the five years since Weaver first discovered his story, Uncle Nearest Premium Whiskey has become one of the fastest-growing whiskey brands in the world, and one of the most awarded American whiskeys.
Since its launch in 2017, the Nearest Green Distillery and the Uncle Nearest Premium Whiskey has since become the fastest growing independent American Whiskey in United States history! Furthermore, making Weaver, the first African-American woman to head a major spirits brand, and also the first American spirit brand with an all-female executive team. By 2018, the brand has expanded into all 50 states and 12 countries, and is now the best-selling African-American owned spirit ever. In September 2019, Uncle Nearest opened its first distillery, set on a 270-acre ranch in Shelbyville, Tennessee.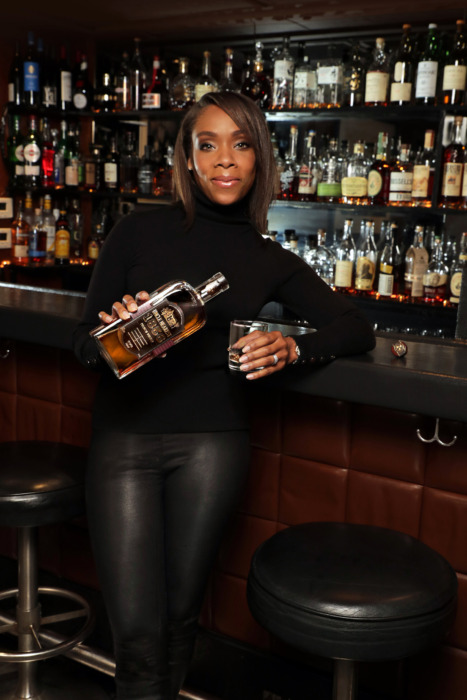 Well, I may not do brown liquor, but knowing the legacy of Nearest Green, Fawn Weaver and the important part that they have played in Black history may be worth a sip or two.
Shop Uncle Nearest Premium Whiskey at www.UncleNearest.com
By: Gwen Pierce