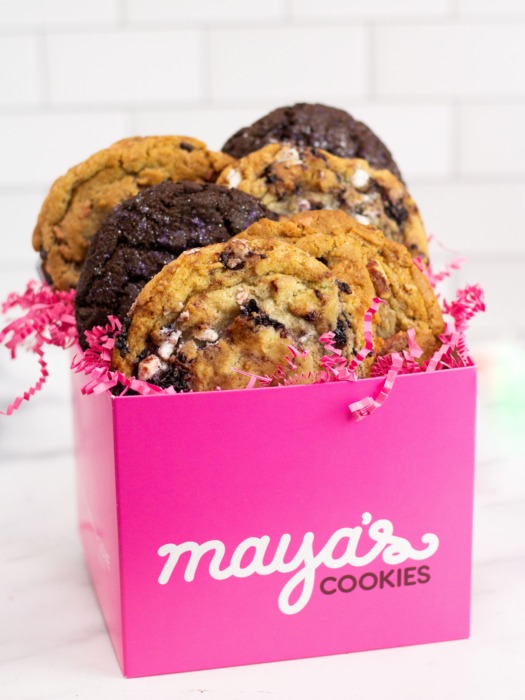 As Black History Month begins, Black-Owned, Female-Owned and San Diego favorite, Maya's Cookies has announced and launched the Black History Month Collection.
"This year's Black History collection is a love letter to a few of the icons that have made a major impact on both my family and I through the years. It is important to me to not only honor Black change makers with these cookies but to use specialty ingredients from Black-owned businesses as well. I hope you find joy in each of these cookies as I have found joy making them."  Maya says.
The Black History Month Collection includes:
The Superhero:
A one-of-a-kind cookie inspired by Black Panther, Chadwick Boseman and the incredible cultural impact they made together.
A black-out dark chocolate cookie, rich and complex. 72% Extra Dark Kanda Chocolate chunks get added to our creamy chocolate dough and finished with a dusting of silver and purple edible glitter. Featuring Kanda Chocolates, a Black-owned, woman-owned company sourcing straight from Ghana.
Shop Kanda at KandaChocolates.com
The First Lady:
Inspired by Michelle Obama, her mother Marian, and generations of black girl magic. A celebration of incredible, resilient black women everywhere and those that raise them.
Using Cabernet Sauvignon from a Black-owned, vegan winery, Maya soaks marionberries in the delicious jammy wine. The compote then gets mixed into our classic sugar cookie dough with sweet white chocolate and a hint of lemon.
Uncle Nearest Premium Whiskey honors the world's first-known African American master distiller, Nearest Green. His legacy lives on through the Most Awarded American Whiskey or Bourbon of 2019, 2020 and 2021 blended by his great-great-granddaughter, Master Blender of the Year, Victoria Eady Butler.
The Uncle Nearest cookie contains whiskey candied pecans, caramel chips and chocolate chips enveloped in brown sugar dough (with an extra splash of Uncle Nearest for good measure).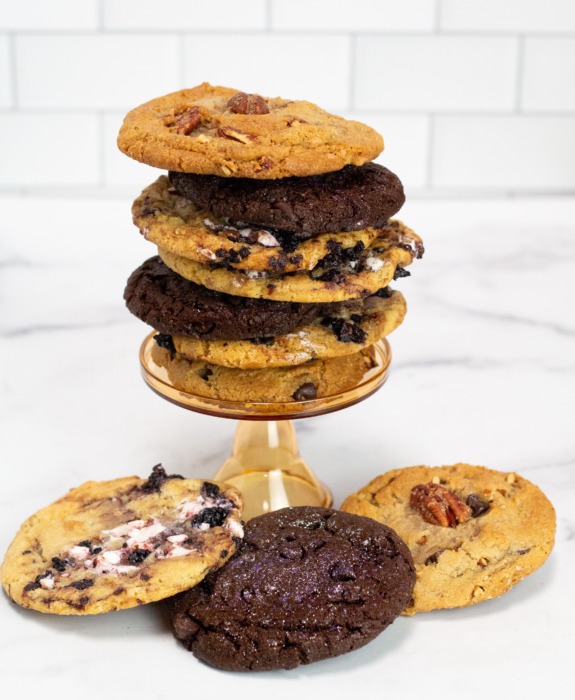 Shop Uncle Nearest Premium Whiskey at www.UncleNearest.com
Find out more about Maya's Cookies on Instagram and Website