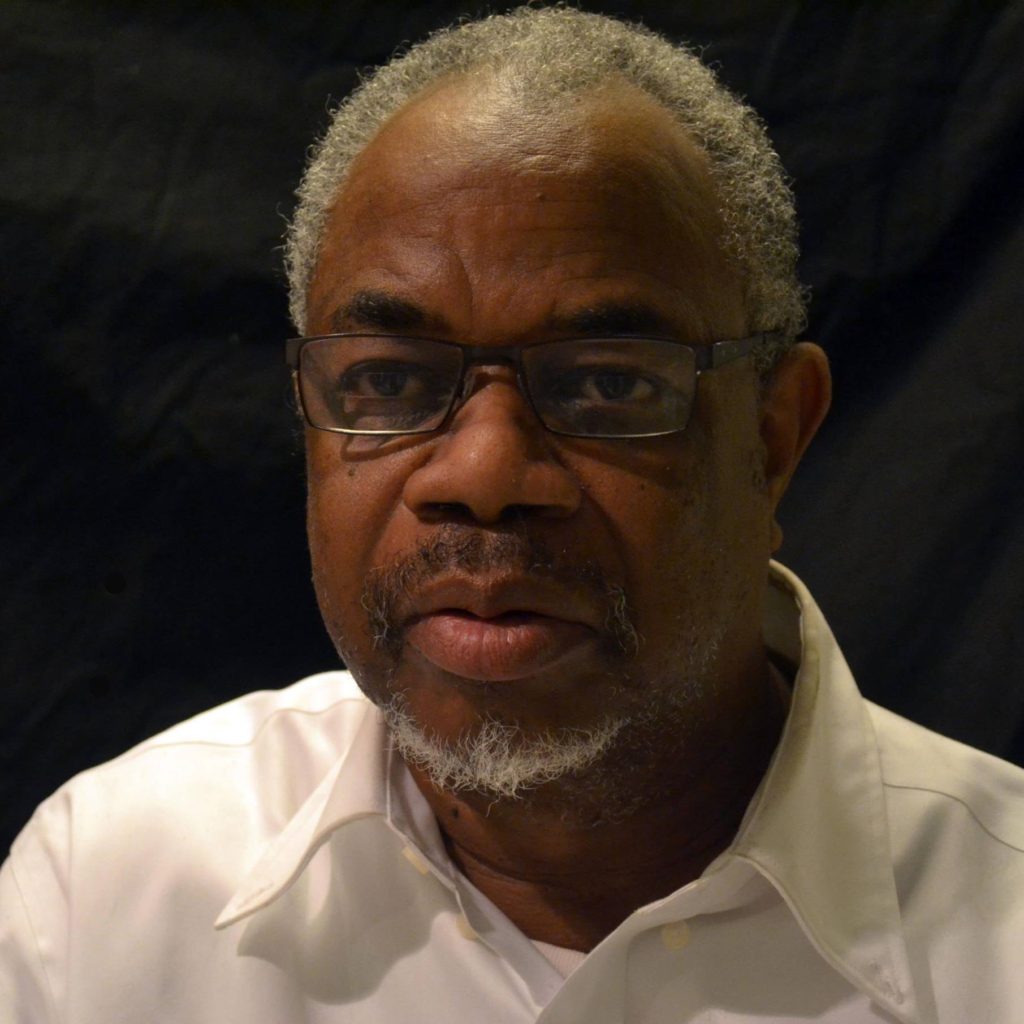 On June 10, the Ira Aldridge Repertory Players presents, the San Diego premiere of BLACKTOP SKY, directed by San Diego native, Calvin Manson.
The Chocolate Voice caught up with Manson, via phone to learn more about his passion for the arts, the current state of Black theatre, San Diego's rich history of extraordinarily talented actors, and, an unexpected call from Academy-award winning actor Denzel Washington.
Our conversation started off with the question: When was it that he knew that theatre was his passion? He answers,  "I never wanted to act, but, I've always had a passion for original art— drawing, painting, sketching and poetry, as early as eight  or nine years old."
His love for poetry, is one of the main reasons for wanting to direct and produce, BLACKTOP SKY, written by acclaimed playwright Christina Anderson.
"The poetry of the language, the visual poetry of the stage directions, and the gut-wrenching timeliness of the story, struck me as the kind of play that we need to see more of. It flips from humor to heaviness at the speed of life."
Pictured on the right, director, writer, producer, Calvin Manson has been presenting plays to San Diego since 1973.
Manson says that his passion for theatre came about as a young kid in middle school. It all came about when a teacher took him to the opera to see "Madam Butterfly." He recalls that after seeing that production, which he admits that he didn't understand any of, was magical.
The costume and set changes, lighting and creativity that goes in a production all of it, left him inspired.
He goes on to explain that after seeing the show, he had an opportunity to go back stage and meet some of the cast members and the director.
"I walked up  to the director all excitedly and said, I want to do that. I want to be that person in charge, I want to direct! The director bluntly says—Uh, 'I don't know of any black directors.'"
At around aged 12 at the time, he says that it was heartbreaking for him to hear those words from the director. Taking those words to heart, Manson says that he went home to tell his mother about the experience and began crying. He told her that he couldn't be a director because he was black. He says, his mother looks him directly in the eye and says, 'You can do anything you want to. If that's what you want to do, then do it!'
From that day on Manson now sixty-five, who is also his mother's caregiver says that his mother, now in her nineties is among his biggest supporters.
As a child, Manson says that he would hop on a bus and attend plays downtown alone. Mostly, because he couldn't find anyone from the southeast San Diego neighborhood where he grew up  who had any interest in attending plays. All of his nine siblings and friends from the neighborhood were heavily into sports at Lincoln High, a school known for producing some of the finest athletes in the country.
Admittedly, Manson says that he enjoys sports on occasion, but, the arts is his passion. Jokingly he says, "When I would tell friends that I went to see "Westside Story," they would say what's that?!
Manson didn't let that bother him. He continued moving forward with what he loved to do.
After graduating from Lincoln High School, Manson was accepted into Ivy League colleges, Harvard and MIT, and was offered a playwright internship twice from Yale.  He decided on staying close to home to study computer science at UCSD, a subject that he studied in high school due to his strong aptitude for math. He was selected by his teachers at Lincoln High to teach his peers programming.
One of the main reasons he decided to stay close to home and study at UCSD, was because of his mother who initially supported his theatre goals as a child, had a change of heart. Manson says that she almost cried when he told her that he wanted to be an actor. Nothing personal against the acting field,  she just wanted her first child who excelled in math, to put those math skills to good use in a steady profession that paid well.  Besides that, she said that she didn't want her first child to graduate from college, to go broke trying to get roles as an actor.
Clearly, his mother who had a change of heart again, deep down understood that her son's love for performing was something that just wouldn't go away.  In fact, he says she almost cried again when he told her that he wanted to be an artist until she saw him performing poetry. He recalls her saying, 'Son, this is your passion.'
Last month, Manson celebrated a birthday. We joked about him being born under the astrological sign of Taurus. He laughs and agrees, that it' been said  by experts that Taurean's are naturally drawn to the arts. Which, arguably could explain why, while studying computer science at UCSD, he began to work on satisfying his natural born creativity, by getting involved with poetry/spoken word.
At UCSD is where he eventually met a man who would ultimately become his mentor, and lifelong friend, the late Dr. Floyd Gaffney, UCSD professor, and Founder of Southeast Community Theatre, now Common Ground Theatre.
Manson shares that when the two first met, Dr. Gaffney asked Manson if he was interested in participating in one of his shows.  Manson's response was, "I'm not an actor. But I'll come to  see the show."  While watching the show he began taking notes on blocking, etc. That's when he knew that he wanted to direct.  He describes a time when Dr. Gaffney went to see one of Manson's shows and said, 'You got it!'
The two quickly went on to become friends and colleagues from 1972 until Gaffney passed in early 2000. Prior to his passing, Manson describes the time when Gaffney brought several prominent members of the Black theatre community together and pleaded with them to not let African American Theatre die in San Diego.  After that meeting, Gaffney later called up Manson and said, 'You're the only one that can do this, Calvin.'
Manson says, that that, was one of the best compliment that he's ever received.
He also says that Gaffney taught him pretty much everything that he knows about theatre, with exception to taking classes on lighting, set design and staging. All of that training was done on his own. Manson, was never formally trained in theatre, but is hell bent on keeping his word to Dr. Gaffney, and, he explains that the best way to celebrate his beloved mentor is not to try and fill his shoes, but to do what he does best–write, direct and produce shows in, and for the Black community. Gaffney, gave Manson a gift to keep theatre in San Diego alive.
Moving forward, Manson has gone on to become an award-winning writer, producer, director, and Founder and Artistic Director of Ira Aldridge Repertory Players.
He won the San Diego Theatre Critics Circle, 2010 Craig Noel's Award for "Best Theatrical Production" Lookin' for an Echo. His original work Passion & Honey was nominated for nine Associated Community Theatres' Audrey Award and the winner of  four "Best Production," "Best Direction," and "Best Ensemble."
He also won first place in The Negro Ensemble Theatre Company playwright Contest for Passion & Honey. He's published six books of poetry, and 1 textbook on Black Theatre for Black People and served as the Chairperson of Community Arts of City of San Diego Arts Commission. He is a former board member of Rolling Reader, Common Ground Theatre, Black Storytellers of San Diego, Community Actors Theatre and advisory board member of the Friends of San Diego Library. He co-founded Black Writers and Arts renamed African-American Writers and Artistic.
Stage directing credits include the world premieres of his critically acclaimed plays Harlem, Harlem, Evenin' with Billie, Sassy-Sarah Vaughan, Nina, The Life and Music of Nina Simone, Raisin' the Rent, Lookin' for an Echo We After 40 Years We Still Ain't Got A Band, Standing in the Gap, 5 Shades of Blues, The Blues Poets, Passion & Honey and Poetical Not to be Played on the Radio in 2009 and 2011.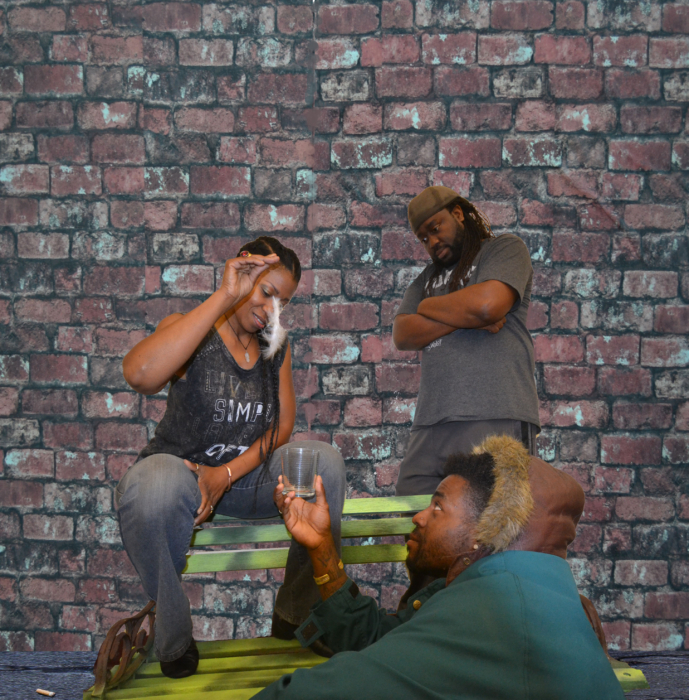 A passionate advocate for community theater, Manson founded a arts action project "Keep the Magic of Live Theatre Alive", involving theater, arts, and community leaders in creating the to assure the future of African American Theatre in San Diego.
When asked about the state of black theatre companies in San Diego, Manson responds with, "I'm Scared. The larger, local theatre companies, are being supported but the smaller theaters, like Ira Aldridge and Cat Theatre are suffering for lack of community attendance and financial support. My productions are on that same level as major theatre's, it's just that the actors are different. They're mostly black. People in the community seem to think that since they go to shows with black actors in it, it's considered Black theatre."
Adding in that he says "White" theatre company's know great black talent when they see it, and San Diego is home to many talented actors.  It's unfortunate that Ira Aldridge can't afford to pay the actors what the dominant theaters can pay.
Manson, who also teaches, welcomes anyone who wants to learn the art of theatre, says that at times he feels like a major breeding ground for actors.  They learn from him and go on to work with the likes of The Old Globe Theatre, La Jolla Playhouse both of which consistently sell out shows.
He reflects on the time when actors such as Margaret Avery (The Color Purple and Being Mary Jane) and James Avery (The Fresh Prince or Belair), Whoopi Goldberg and Jamie Foxx all of whom have roots in San Diego, and at one time or another have performed in non-speaking roles on stages at San Diego Theatres'. He says that Ira Aldridge, has always stayed committed to giving black theatre actors an opportunity to showcase their skills in leading roles.
Speaking of lead actors, Manson tells the funny story about the time when Denzel Washington, was filming in San Diego, and somehow his agent got Manson's phone number and called his home. Manson, unsure if the call was legit tells the agent, "You tell Mr. Washington, I'm busy," and hangs up the phone.  The agent called back again, and says, seriously, 'I'm calling for Mr. Denzel Washington.'  Manson tells him the same thing and hung up the phone.  The third time the call was from Denzel himself, who  finally convinced him that he was in fact the real Denzel Washington. The two ended up meeting and Washington told Manson that he was very impressed with his work, and that he had entered one of his plays into a playwriting contest.
From that day on, Denzel Washington became one of Manson's biggest inspirations.  In fact, he says that he receives a text or a call periodically from Washington encouraging him to continue writing.
Although Manson is not the writer of his latest production BLACK TOP SKY, he's proud of to be working with assistant director Vimel Cephus and the extraordinary team of  fresh voices, local talent Tina Machele Brown, Wrekless Watson and Kendrick Dial, all of which are working on keeping the voices of black theatre alive in San Diego.
"My passion is to do what I do best in theatre.  And, that is to write, produce and direct shows."
To support local community theater—visit Ira Aldridge Repertory Players for more information on show times and tickets.