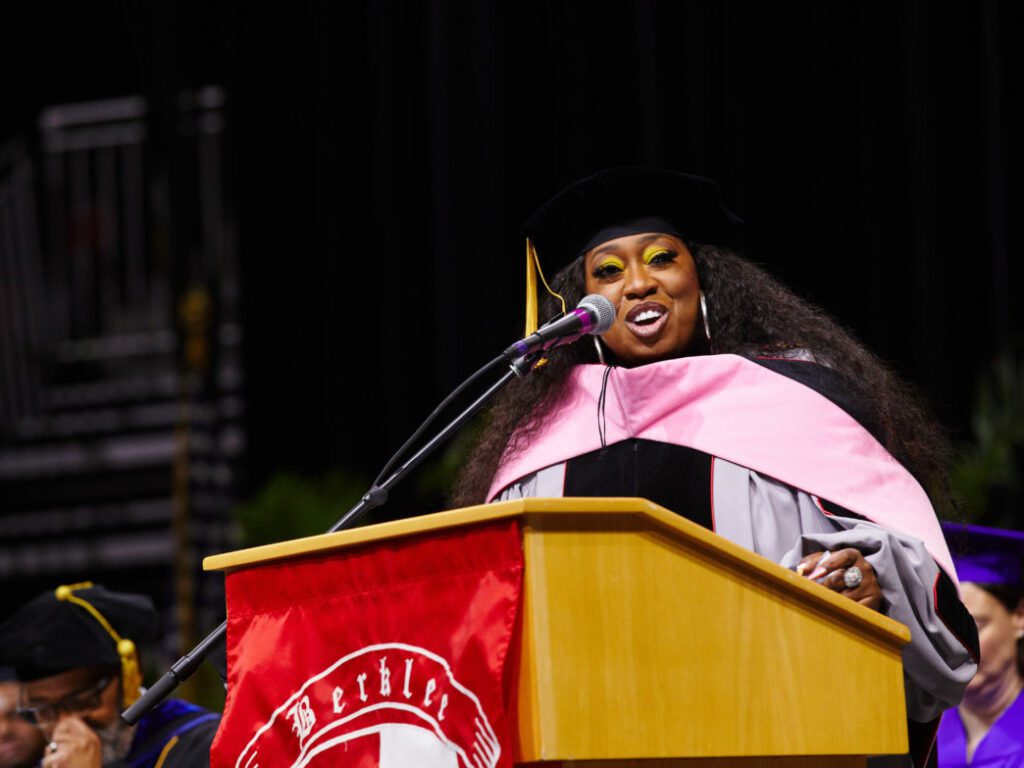 We can now refer to her as Dr. Missy Elliott. That's right, the five-time Grammy award winner along with Alex Lacamoire and Justin Timberlake all received honorary Doctor of Music degrees from Berklee College of Music on Saturday.
This is huge, ya'll!
"This year's honorary doctorate recipients are being recognized for their achievements and influences in music, and for their enduring global impact," the school said in a statement in March.
The solo rapper, singer, songwriter, producer, more simple put: Creative genius has been making waves for three decades.
In 2015, she performed to the largest audience in Super Bowl history, with her classic songs "Get Ur Freak On," "Work It" and "Lose Control." Days after the performance, both "Get Ur Freak On" and "Work It" became top 40 hits almost 15 years after they had first blown up the music charts.
After receiving her honorary degree, Missy Elliott was not shy with her joy. She posted a video of herself on Twitter dancing and pointing to her diploma.
"CREATE YOUR OWN LANE!!!!!!!!!!!!!!! Sincerely Dr. MISSY ELLIOTT," she wrote, before adding "Thank you for this Honorary Doctorate Degree I am SO HUMBLED."
In just a few weeks, Missy Elliott will receive another huge honor: She'll become the first female rapper to be inducted into the Songwriters Hall of Fame.