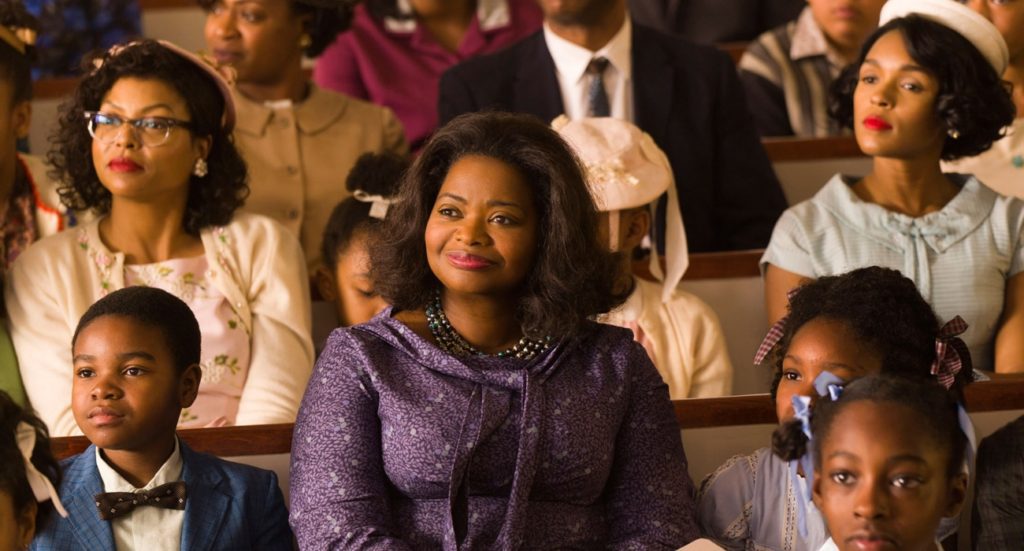 Fox's "Hidden Figures" took the top spot at the box office beating out Rogue earning an impressive $22.8 million, finishing just ahead of the Disney-Lucas Film by roughly $1 million.
The uplifting, inspirational historical film, starring Octavia  Spencer (Dorothy Vaughn), Taraji P. Henson (Katherine Johnson) and Janelle Monae (Mary Jackson) as three trailblazing females NASA mathematicians who started off working as "colored" computers. In 1962, when NASA used electronic computers for the first time to calculate astronaut John Glenn's orbit into space, Glenn refused to fly unless Katherine, who plotted backup flight trajectories verified the calculations.
Excited about the success of the film, Fox domestic distribution chief Chris Aronson announced this morning, "This is an all-audience movie for every single generation of people regardless of race, creed, religion, or gender. It's an uplifting human interest story and the fact that it's based on true events makes it even better."
In regards to 17 of the top 20 overindexing, Aronson says, "It's rare and it shows how balanced and broadly this film is playing."
76% of the audience came out for the subject matter while 30% bought tickets to see Henson, Spencer and Monae. Overall draw was 70% women, 30% men, with 77% over 25.
Octavia Spencer who portrayed Dorothy Vaughn was nominated for a Golden Globe for the role in the best supporting actress, losing out to Viola Davis (Fences).