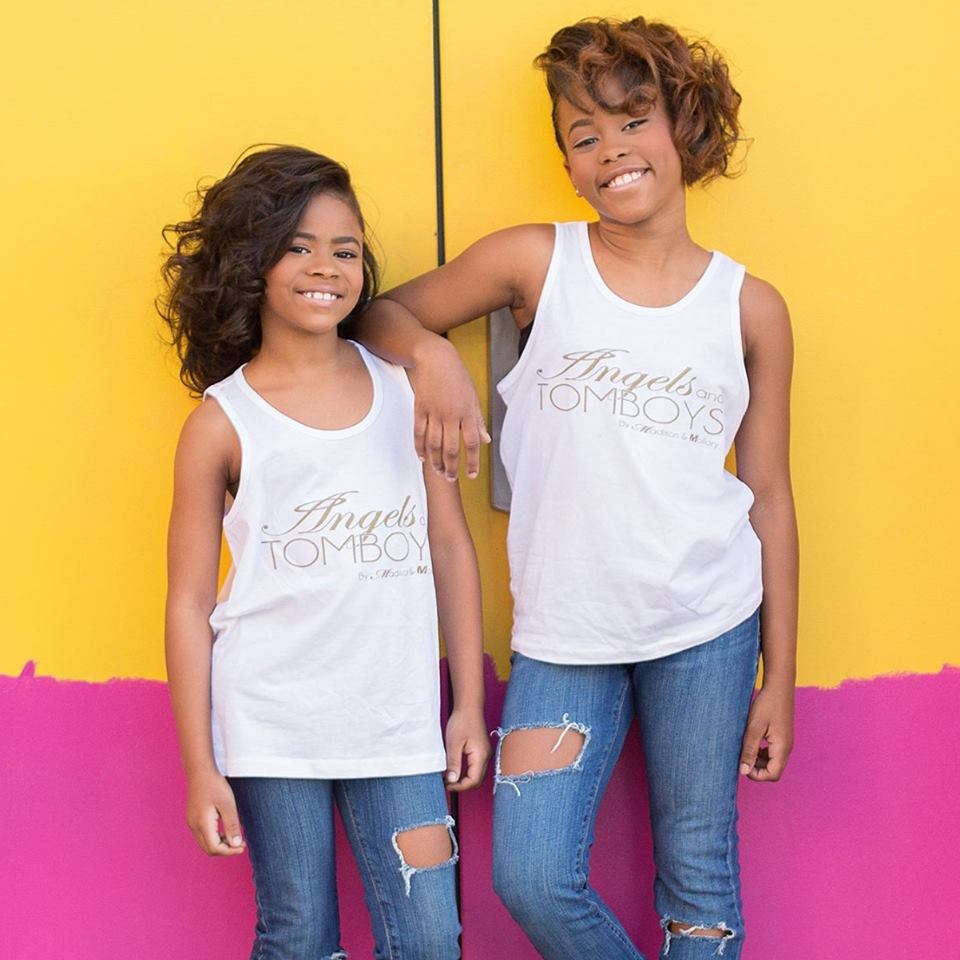 Photo credit:  FaceBook
Kid-trepreneur sisters, Madison Star and Mallory Iyana, took their chances by swimming with the sharks on ABC's Shark Tank.
Madison, 12, and Mallory, 10, are the brand ambassadors and creators of Angels and Tomboys®, a beauty and body care company of handmade body lotions and body spray for 'tween and teen girls. The paraben-free, vegan-friendly body line contains shea butter, aloe as well as vitamins A, C and E to protect and preserve the skin.
On episode four of Season 8, Mallory, Madison, and their mom Viera pitched Angels and Tomboys to The Sharks. The initial ask was $55K for 20% of the company, marketed toward girls ages five to 12. Thanks to their winning personalities, the siblings skipped away with a deal from not one, but two sharks Daymond John AND Mark Cuban!
After impressively sharing their story and motto, "All girls are created equally different," with $58,000 in revenue to date, both Cuban and John were sold and decided to partner up and invest $60,000 for 33% of the company.
The two sisters came up with the idea of Angels  & Tomboys for girls because all girls are created equally different. Plus; every girl has a bit of ANGEL and TOMBOY in her.
The names of the body care scents sound similar to innovative ice cream flavors – such as, Frozen Hot Chocolate; Candy Star Glam; Watermelon Funk; Lemonade Doughnuts and Peanut Butter Jelly Time – just to name a few.
Both Madison and Mallory are honor students who reside in Memphis with their family and pet Shih Tzu, named Ghenger.
Now that's what we call working' that #BlackGirlMagic. Congratulations Madison and Mallory!
For more information or to shop click here to visit Angels and Tomboys.