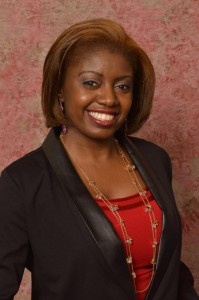 In 2013, we spotlighted a young entrepreneur, Monique Bolden. If you recall, in the featured story, the ambitious owner of Slumber Parties by Monique shared her personal story and, the success of her lucrative in-home romance enhancement party business. Selling romance products with names that will undoubtedly make an extreme introvert want to blush, the 29-year old shares the potential to create a source of income that was unimaginable to someone like herself, who was once described as an extreme introvert. As of January 17, 2014, the sensual pleasure business for women, Slumber Parties, Inc. has merged with Pure Romance, LLC, a company whose mission is not only selling bath, beauty and bedroom products, but also to empower women in starting, building, and creating a lucrative business.
Monique, who has achieved the level of Director, has been in the business since 2006. She's also proud to report her success in the relationship business continues to flourish, mainly because of the companies' mission, which was created for the self confident and empowered women.
Currently, under the newly revamped, Pure Romance® by Monique, she continues to expand her success by educating others on the business of relationship enhancement.
Recently, she was invited to participate on the University of California San Diego (UCSD) campus where she showcased her product lines with students while talking sex education. The Army Veteran who also enjoys cooking, manages to make time to attend culinary arts school, once finished she can add chef to her list of accomplishments.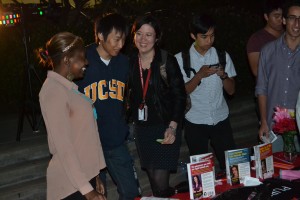 As a businesswoman, she strongly believes in diversifying her income, which is one of the many reasons that makes Pure Romance® by Monique appealing. She says that among the many perks, (1) the flexibility of the business that allows you to work as little or as much as you want. (2) it's a fun and quick way to earn money–consultants are paid every time they have a party, and (3) Owning a Pure Romance business is DEFINITELY recession-proof.
Be sure to check out Monique's Q&A on TheChocolateVoice.com. Click here to find out how you can become a consultant with Pure  Romance®  by Monique.