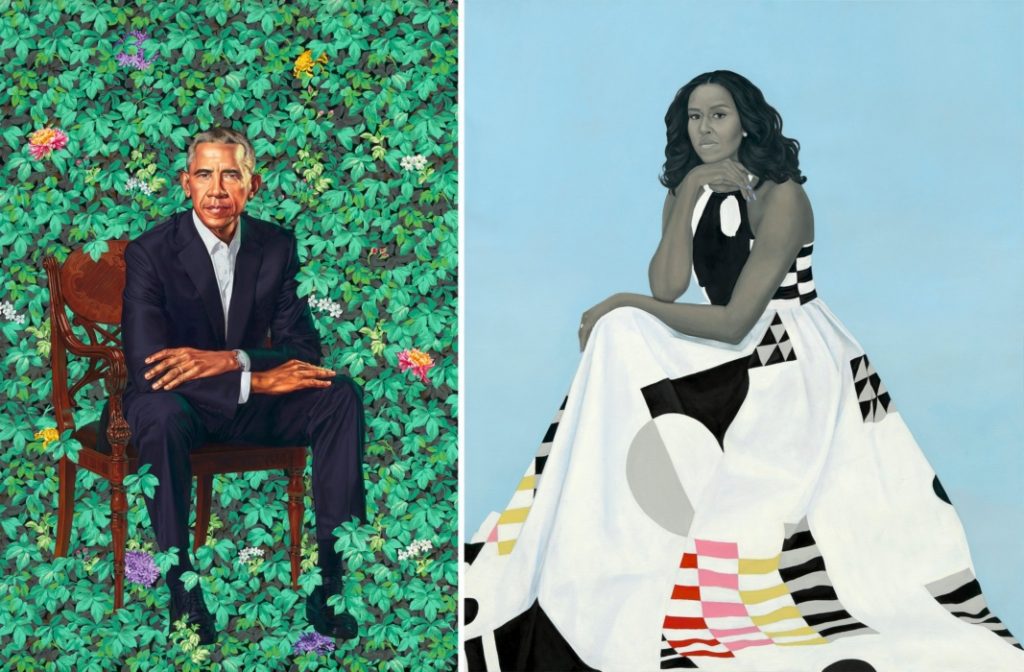 The National Portrait Gallery today unveiled its official portrait of  our 44th President Barack Obama, alongside that of former First Lady Michelle Obama.
Gazing at this remarkable piece of art history, it's no surprise that it has captivated the world. It's trending all over the internet.  Elected with the highest ever number of votes cast for a US President, the Obama popularity trend shows no signs of going away, even post presidency.
Kehinde Wiley, and Amy Sherald were hand picked by the Smithsonian, to portray the Obamas the first African-American presidential couple to be enshrined in the collection. The painters, Kehinde for Mr. Obama's portrait and Sherald for Mrs. Obama are African-American as well. Both artists have addressed the politics of race consistently in their past work, and both have done so in subtly savvy ways in these new commissions.
This breathtakingly beautiful portrait is our Black History. And, it's our American History.
Happy Black History Month.