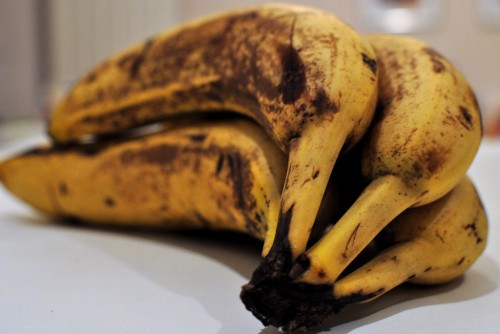 Well what do you know, spotty bananas does a mind and body good.
According to an article on Lifehack, most people regularly pass on bananas that become too spotted. However, recent research in Japan has found some incredible benefits of these very same spotted bananas that usually find their place in the bin.
Take a look at 5 of the benefits below.
1. You'll Have Added Protection Against Cancer
Researchers have found that spotted bananas contain a compound called Tumor Necrosis Factor (TNF) that destroys cancerous tumors. Consumption of such spotted bananas, therefore, can help in the prevention of cancer.
2. You'll Be Cured Of Heartburn
Bananas are excellent natural antacids that help to counter indigestion. They are easily digested, and thus do not contribute to further stomach distress. Instead, the discomfort dissipates after you eat a banana. So, instead of popping a pill for your indigestion and heartburn, eat a banana for instant relief.
3. Your Blood Pressure Will Be Regulated
To maintain your blood pressure, you must have good potassium levels in your blood, and that can be supplied to your body by spotty bananas. They are rich sources of potassium and have a low sodium content, which can cause spikes in blood pressure level.
4. You'll Be Less Depressed
Bananas contain tryptophan, an amino acid. Your body utilizes this amino acid in the manufacturing of serotonin, a neurotransmitter that is closely linked to the state of mind, as well as to sleep. Thus, bananas help you achieve a sense of calm, as well as help you get sound sleep.
5. You'll Relieve Constipation
The fact that bananas can help to relieve constipation is well known. They add to the bowel bulk and ease the flow of motion due to their fiber content. So, the next time you are experiencing digestive or bowel-related problems, just try eating a banana as your go-to home remedy!
Good to know.  Happy #wellnesswednesday!