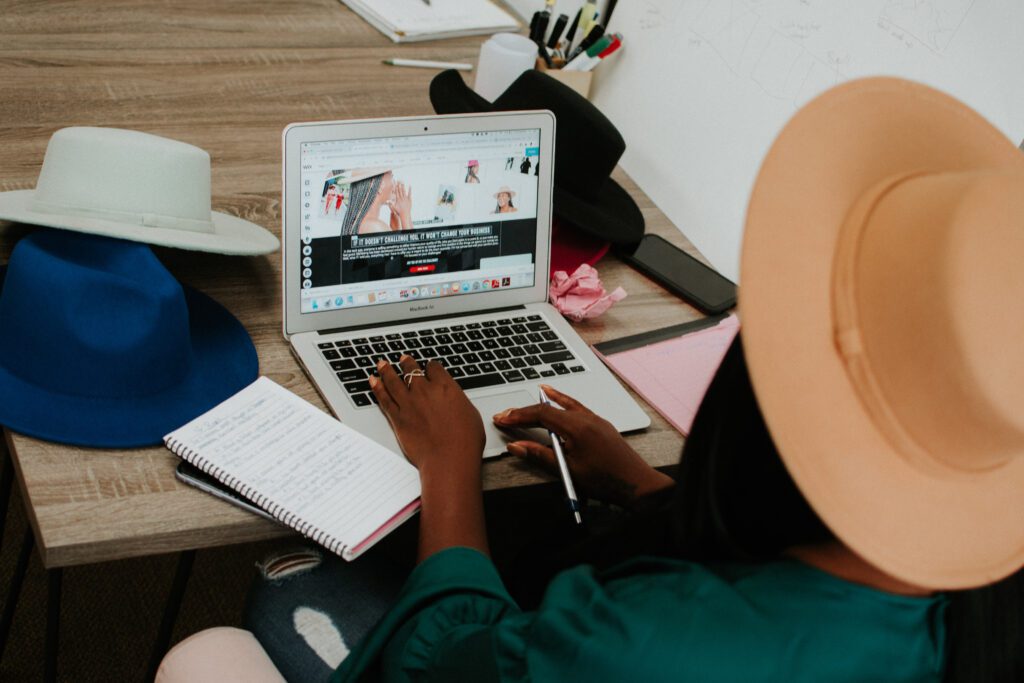 The number of Black-owned businesses has grown significantly in recent years. In 2020, there were 140,918 Black-owned businesses registered in the US, 14% higher than 124,004 in 2017, according to data from Pew Research Center. While growth was leveraged by organizations like the Black Business Initiative, and Black Entrepreneurs NYC, among others, it was also brought about by the spirit of entrepreneurship. And skilled entrepreneurs know that a winning business starts with a good name.
What can we learn from successful black businesses and their names? Here are some of the key points:
A Name Connects to You
A CEO's strong sense of self and purpose is vital to a business. This is the case for Diamond Brown, founder of the Diamond's Body Care line. Diamond researched and developed her products to aid her husband's skin problems caused by his cancer treatments. Since then, airports, hotels, and spas now carry her products – and it recently became the official sponsor of New York Fashion Week. Her brand is named after her own, and it's a move that invokes a sense of honesty and a heartfelt purpose.
A Name Raises Awareness
A business name can be a great opportunity to drive awareness of social issues. Semicolon Bookstore, Chicago's largest black-owned bookstore, provides Black youth with a space that focuses on learning and literacy freedom. ABC7 Chicago reports that they sell over 50,000 books a week online, way ahead of their five-year plan. The semicolon is often used to symbolize a place where a sentence could end but continues on. Whether this is a reference to suicide awareness or hope in general, it's definitely an impactful name.
A Name Establishes Ownership
There are a lot of bigger corporations that target minority-owned small businesses using financial or legal means. That said, there's a lot riding on one's registered business name and its products. It's a good idea to use a tool such as Namechk to create a unique and exclusive business name that combines both your business' branding and purpose. Briogeo, ConditionHer, and Black Radiance are some beauty business names we love due to their simplicity, memorability, and uniqueness.
A Name Showcases Creativity
One's culture can be represented in a business name. San Diego's The Mental Bar is a treat for the eyes, stomach, and mind. Nestled in the Black Cultural Arts District, it has a delicious menu selection and an outdoor space with a mural highlighting the district. The place even offers CBD-infused tea that can help reduce visitors' stress and ailments. Overall, your name will help your potential customers find you, so you'll need one that grabs their attention while properly communicating what it is you're offering.
A Name Sets You Apart
There's really no limit to what you name your business, and you can get even more creative if you have competitors with similar products or services as yours. Here at TCV, we've featured personalities such as Artillia Marcellous, who is the owner and designer of her own shop in La Jolla called Razmatazz Boutique. With such a unique name, it stands out from the rest and sets her apart from other establishments that might be in the same industry. Six stores later, Razmatazz is a testament to the power of imagination and passion.
A name has power, and this is something that has been proven time and again by science and circumstance. Psychology Today says that there's a lot to think about when we decide on names and that names for people and objects sometimes naturally reflect the things that they define. That said, there isn't a right or wrong way to name a business, but it can definitely be leveraged according to your purpose. As a Black entrepreneur, this is something to take advantage of for your growth and community. 
---