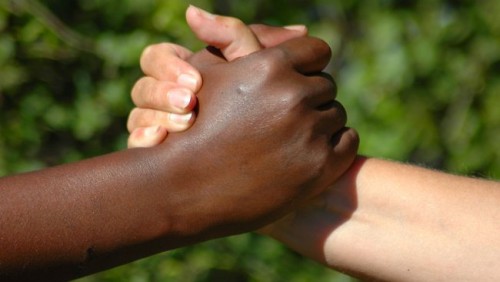 A remarkable thing happened to me on of all places, Facebook. I found out that my slave, great-great grandmothers name was Emily Robinson.
I can just hear some of you right about now saying, she's got to be kidding? Well, I'm here to tell you, I'm not kidding. It's the God honest truth.
Here's how it all happened. One morning, while browsing through my Facebook news feed, an instant message pops up from an unfamiliar name, Byron. In his message he asks the question, are you related to the Mitchell's in the Taylor/Austin, TX area? Curious to know what this is all about ( I have Texas roots) naturally I respond back with, 'yes I am.'
Long story short, Byron is a family historian who is related to me through marriage. He was trying to reach my mother. My mother, is the great-granddaughter of Emily Robinson. Just for the record, my mother never knew the name of any of her great grandparents, maternal or paternal.
That said, she was simply ecstatic when I presented her with this information.
Mama was born, Lula Mitchell, the second to the youngest child of William Henry Mitchell, the youngest son of Priscilla Savoy, Emily Robinson's mulatto daughter. Therefore, making Priscilla, my great grandmother.
Grandma Priscilla, who was born a slave in 1853, was just 11 years old when slavery ended.
Now, here's how we're connected to the young man from Facebook.
Byron's wife's name is Joana. She is the great-great-great granddaughter to Priscilla's oldest son Simon, who would have been my grandfather's oldest brother.
Now that all of the connections are cleared up, here's what happens next.
Around this time last year, my uncle and I decided to take the DNA test through the genetic testing company 23andMe. In all honesty, my reasons for wanting to be tested were, to learn more about my African ancestry, which I received, and much, much more. I convinced my uncle that by him being my mothers last living brother, his results could trace both our maternal and paternal lineage.
It took the results four to six weeks to come in. My results revealed that I am—84.8% Sub Saharan African, 11.6% European and 2.5% East Asian and Native American.
My uncle's results revealed that he is 77.4% Sub-Saharan African and 19.9% European and 2.2% East Asian and Native American.
Sadly, my beloved uncle Benny passed unexpectedly a couple of months after receiving the results. There's not a day goes by that I don't think about him, and the precious gift of DNA that he gave to our family.
Now that my uncle and I have DNA samples in the 23andme data base, you'll never guess what happens next.
A message is sent to me bywho appears to be a "White" gentleman asking me to share genomes because apparently, markers in the testing site show that we're related on his maternal side. In his message he writes:
It is interesting that you show as related on my maternal side. My great-grandfather, William Savoy, was a runaway, who with his sister built a raft and sailed down the Mississippi to Canton, MS and became wards of the Savoy family who were French immigrant planters who had escaped France post-Napoleon."
After reading, I don't know what to make of his message. At first, all sorts of thoughts starts running through my head. Could this man, William Savoy be related to my great grandmother, Priscilla Savoy? Then I began to question, there must be some truth to this man's story because DNA don't lie. Right?
Now, you tell me? Check out the photos below of my great grandmother, Priscilla and William Savoy.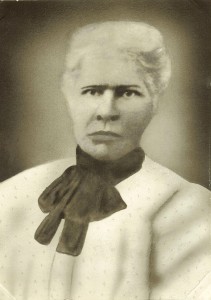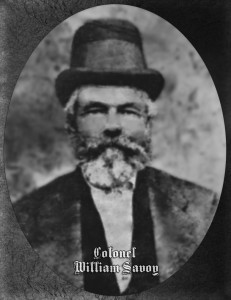 By the way, Priscilla's death certificate lists Colonel William Savoy as her father.
As I share my very personal family history with the world, I'm still in awe of the enormous power that technology has to connect us all beyond measure.
By submitting my DNA samples, I actually found my great-great grandfather, who presumably was the slave master.
Since a portion of my "White" family history has been revealed, my mom has actually met with our family members, on the Savoy side, and we're all in constant contact.
To make a long story short, thanks to my social media presence and genealogy, I have discovered the name of my great-great grandmother Emily, and the man presumably the "slave master" who fathered her child, my great grandmother Priscilla.
My only hope now, is that more of my African connections come forward.
Story by Gwen Pierce who is the founder/publisher of The Chocolate Voice.