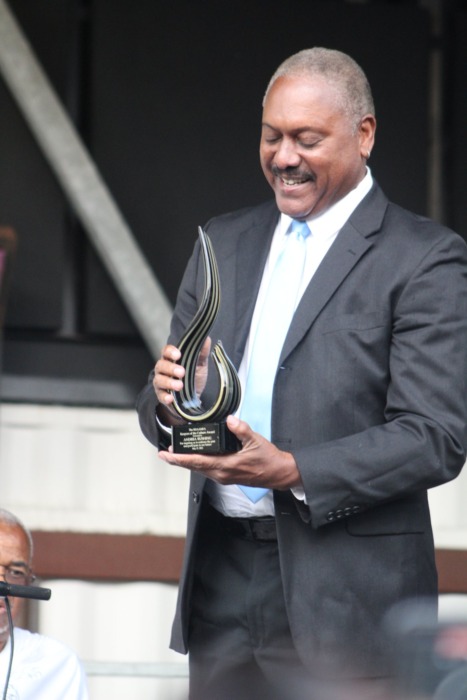 San Diego is home to many aspiring and highly accomplished artists. The San Diego African American Museum of Fine Art wants to make sure that the masterful works of those creatives are recognized and honored by the local community.
In an interview with the San Diego Union Tribune, Gaidi Finnie, executive director of the museum, had this to say, "(We) really wanted to do something for those people who have helped keep Black culture alive in San Diego. We really try to recognize some of the elders and we want to make sure that we highlight people who've been doing their work for a long time. Those two things really guide us in terms of who we choose each year."
In its fourth year of hosting, "Keepers of the Culture" organizers select a new group of individuals to honor for their achievements. This years event was moderated by Co-Host PBS Midday Edition Jade Hindmon, was held on May 27, at The Quartyard in San Diego. SDAAMFA honored four esteemed artist including; Award-winning musician Nathan East, who accepted his honor via video. Alyce Smith-Cooper, African-American ancestral storyteller and actor. Visual artist and playwright Calvin Manson. And, painter and sculptor, Andrea Rushing.
Below are a few memorable quotes from the honorees: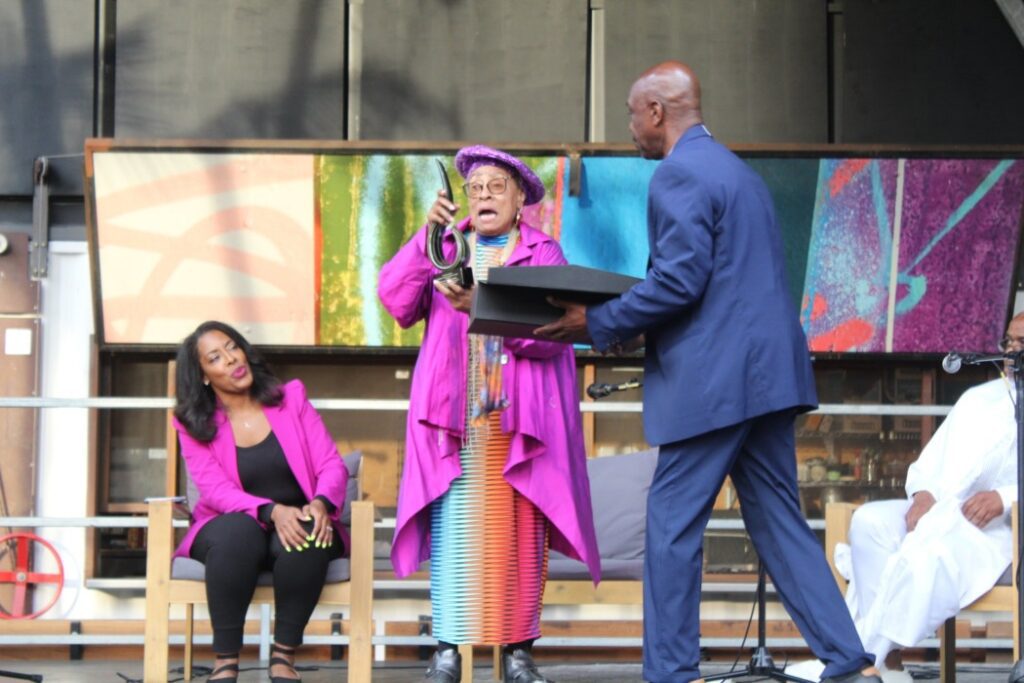 Be sure and check out SDAAMFA for upcoming cultural events all thing place at The Quartyard at 1301 Market Street in San Diego.
Upcoming Events:
June 17, 2022 – Opening night for "The Buses Are Coming" exhibit. ( 6-9 pm)
July 1, 2022 – The San Diego Diplomacy Council annual meeting (5-7 pm)
July 21 & July 22, 2022 – Afrofuturism Lounge. Lawanna Richardson, founder to bring "Freedom Riders for the Future. ( 2-9 pm)
August 5, 2022 – Happy Hour (No-host bar) featuring San Diego's favorite D.J.'s (Brian Matthews, Artistic, Kandu and Kool)
August 28, 2022 – Yolanda Franklin, Executive Artistic Director of Common Ground Theatre presents "A Poetic Tribute to Freedom Riders."
September 1, 2022 – Smooth Jazz Artist Elliot Lawrence (5:-7:30 pm)
All events are free; donations are accepted.
Check out more photo's on our Facebook Page
---