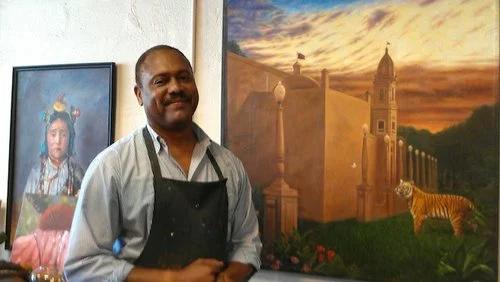 In 2018, the San Diego African American Museum of Fine Arts (SDAAMFA) began an annual recognition program known as "Keepers of the Culture." This event is an opportunity to thank members of the San Diego community who, through their various contributions promote the rich elements of Black Arts and Culture. This year honorees include:

Alyce Smith Cooper– Ancestral storyteller, poet, actor, healer, motivational and diversity training professional.
Nathan East– American bassist and vocalist. With more than 2,000 recordings, East is one of the most recorded bass players in the history of music. East is the founding member of the contemporary jazz group Four Play.
Calvin Manson– Award-winning writer, producer, director, playwright, visual artist, Founder and Artistic Director of Ira Aldridge Repertory Players.
Andrea Rushing– Painter, visual artist, Rushing studied at the Academy of Art in San Francisco. Rushing, is founder of the Andrea Rushing Academy of Fine Arts.
This year, the event will be held outdoors at the Quartyard on 1301 Market Street beginning at 5:00 PM, on Friday, May 27, 2022.
Previous distinguished honorees include:
2020
Starla Lewis-for her work in higher education, and various programs and initiatives developed with an appreciation for Black culture.
Dr. & Mrs. Robert L. Matthews-Coordinators Dr. M.L. King Parade and Pageant, Tema,Ghana Sister City, Co-Founder,Common Ground Theatre
Common Ground Theatre-one of the oldest Black theaters in the country.
2019
Kamau Kenyatta-Grammy award winning producer, musician writer
Manuelita Brown-World Renown Sculptor
Makeda Cheatom Dread– Radio personality, Founder of the World Beat Cultural Center
Dajahn Blevins-Founder Kuumba Festival , CEO SD Urban Warriors
2018
Harold K. Brown- Founder/ Curator SD Civil Rights Collection
Professor Chuck Ambers-Casa del Rey Moro African Museum
Dr. Willie Morrow-Lifetime inventor, Black haircare products, and creator of the modern Afro Comb
Dr. Jack Kimbrough-San Diego's first Black dentist, NAACP President, Black Arts Collector
---